If you're looking for something more personal, then contact John to request a commission. He will create one of his distinctive paintings, based on your preference for size, style and subject. John frequently paints from photographs provided by clients, but has also created abstract and representational works based on a conceptual brief. John's primary objective is to build a creative partnership that enables the client to steer development, and produce individualized works that are truly unique.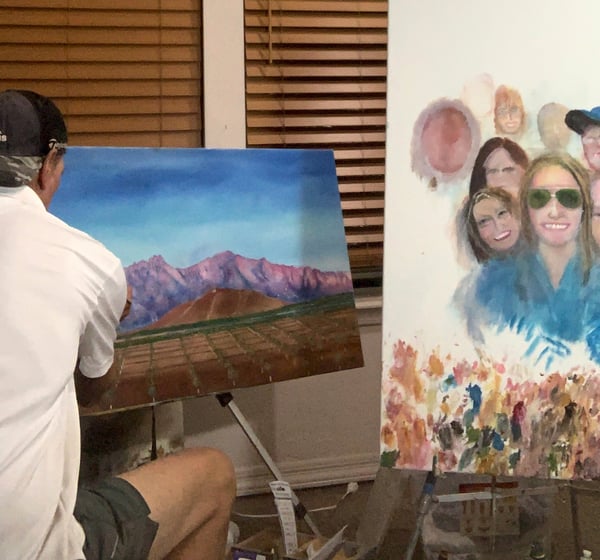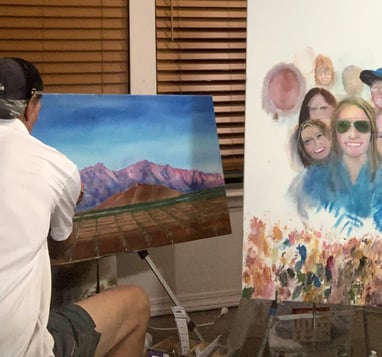 The commission process begins with a conversation with John, to work out what you're looking for, and go over the options. Following this you'll receive a standard contract outlining the requirements of the commission, full details of our terms and conditions, and expected completion dates.
Once John starts working directly on the canvas, you'll get regular photo/video updates showing current progress, with follow ups by phone or zoom to make sure the painting is heading in the direction you want.
As the painting approaches completion clients often choose to visit John in his studio to look at the canvas and go over the finishing touches.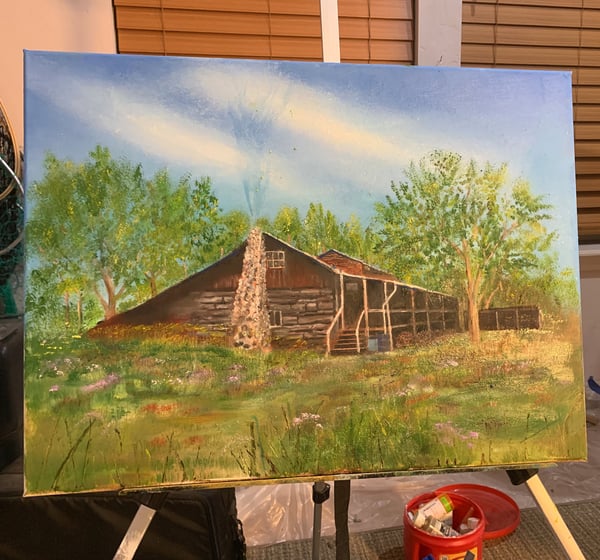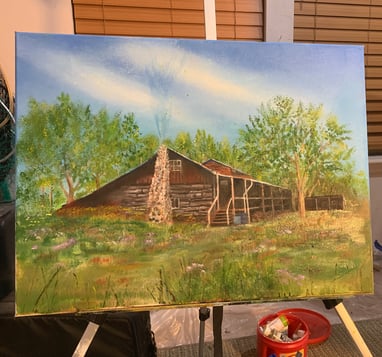 Prices are calculated based on the painting size, the complexity of the subject, and the styles requirements. For example a personalized canvas that features John's unique blacklight technique will generally cost more. Standard sizes for canvases are 16"x20", 30"x36", 30"x40" and 48"x24", however other dimensions can be sourced should they be required.
Once the final options and price have been agreed clients will be asked to place an initial deposit of 50% to commence work, with the remaining balance due upon completion.
Most clients choose to pick up the finished canvas in person, but John will be happy to organize delivery with the carrier of your choice.
ARCHITECTURE COLLECTION
The Cabin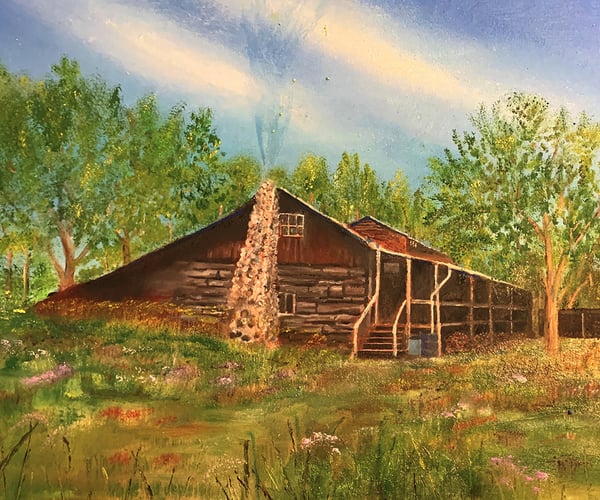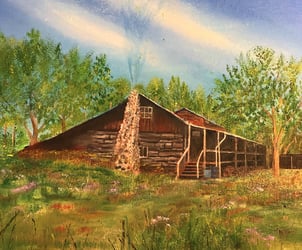 LANDSCAPES COLLECTION
Organ Poppies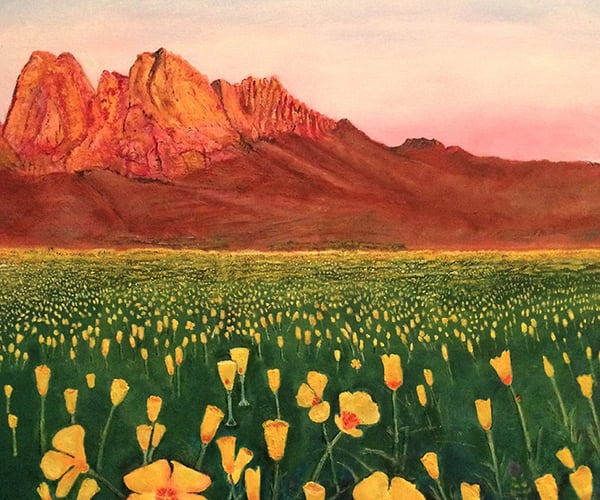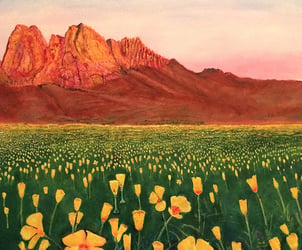 LANDSCAPES COLLECTION
Salopek Grove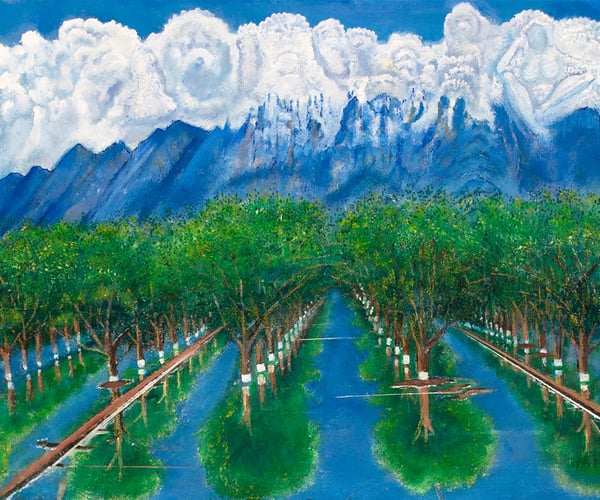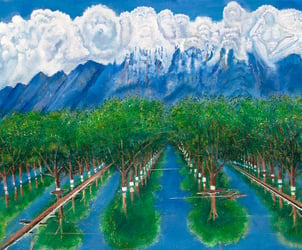 TRANSITIONS COLLECTION
Stalled Beneath the Dryline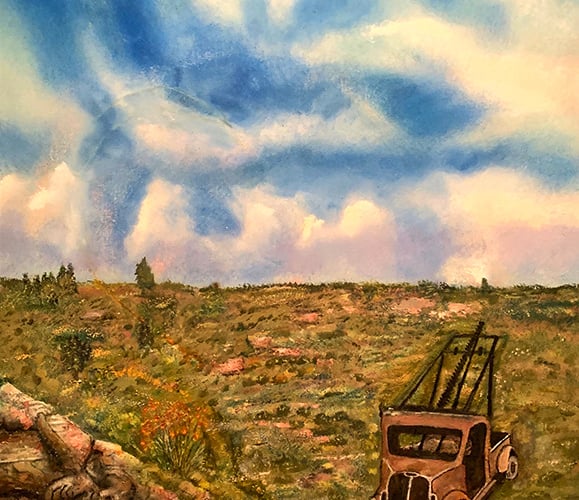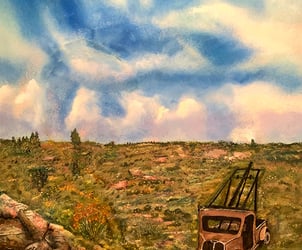 CONTEMPORARY COLLECTION
Death's Head Tattoo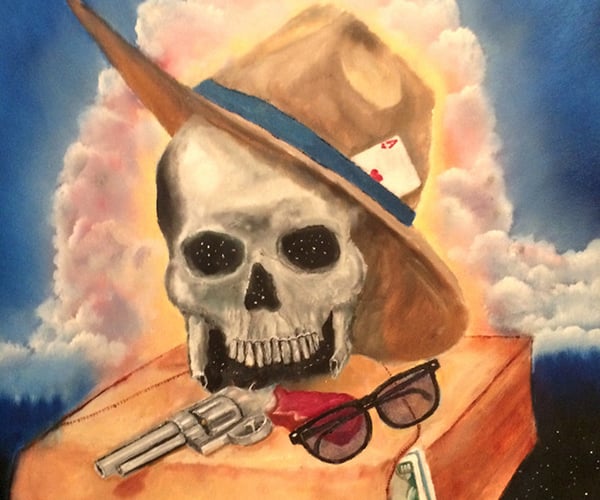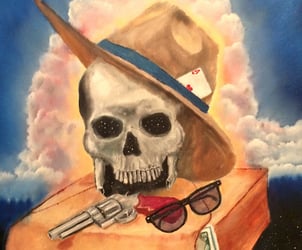 LANDSCAPES COLLECTION
Yucca Sunrise