" When we are asleep in this world, we are awake in another"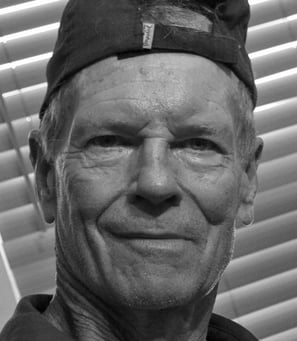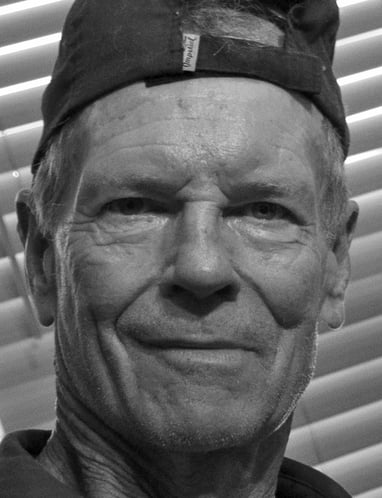 Neon on Oil
Originally it just came to me as a way to get a different kind of brightness to the oil paints. I was using some green neon paint to experiment with the idea, so I put it onto a canvas that had a lot of leaves and trees (Highway 28 – Summer), but it didn't do much – it just covered the existing green and merged into it. As it happened, I had a blacklight in my studio at the time so just for grins I turned it on to see what it would do and well, obviously the neon really popped out. Then, I realized that what I could do was paint an entire second picture on top of the first one, and it wouldn't be seen unless you turned on the blacklight.
At first, I thought well this is cool, but then I got really panicky as it hadn't been done before and it kind of became my secret project that I didn't want to tell anybody about. I think I kept it quiet for about six months, did about four paintings, and showed my daughter first. She thought they were cool as heck so I came back to some of the other paintings to see what I could do. For the Scarlett Tanager I ended up adding a woman kind of curled up and holding her knees, and then painted on the nest and the twig, all the time trying to make sure it was invisible under regular daylight conditions.
Pushing the Boundaries
These days I find myself adding a blacklight element to most of the canvases I paint, although there's a few exceptions. I feel like some of the first ones were pretty simple, as I was kind of feeling my way around it, but the more I do the better I get and now I'm adding much more complicated elements to the pictures.
If you look at the one titled "Summer View #2" you can see I've not just added the stars and the city lights, but there's a series of petroglyph characters playing music invisibly in the midst of the summer heat. I feel like that's a great example of the multi-dimensional nature of reality that was originally talked about by the Native cultures, and that modern science is increasingly finding evidence for. Like there's another world just beneath the surface hidden in a light spectrum that's invisible to the human species.
excerpts from a conversation with John Dick-Peddie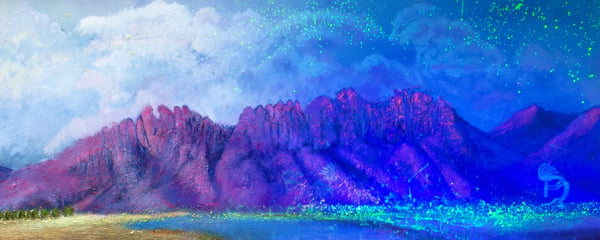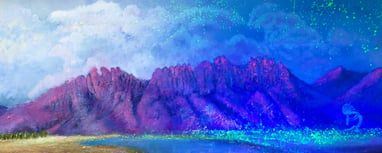 ...the unconscious is the real psychic; its inner nature is just as unknown to us as the reality of the external world, and it is just as imperfectly reported to us through the data of consciousness as is the external world...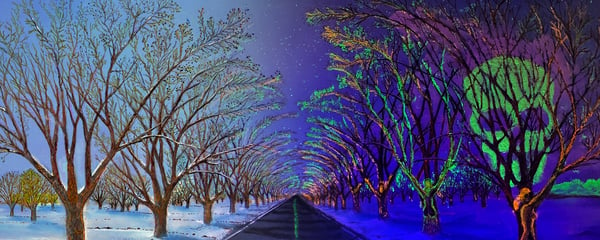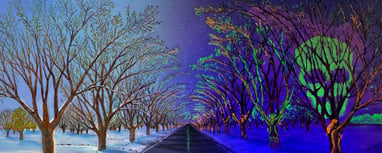 Originals Available
John's vertical drilling technique is only visible on the canvas, and cannot be replicated in print. Own a unique piece of New Mexico Art History by purchasing the original, or by commissioning your own.
More THAN MEETS THE EYE
Scarlet Tanager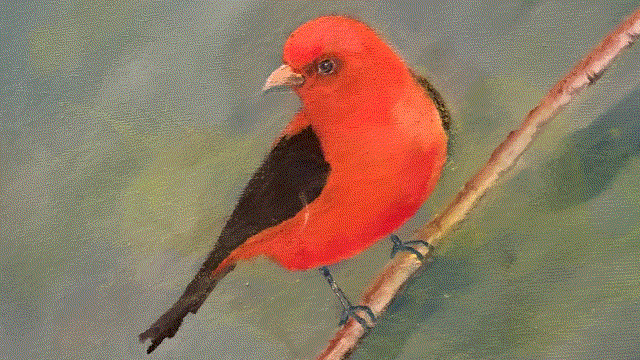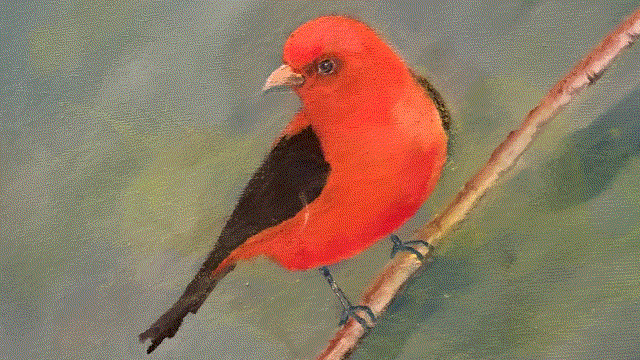 MORE THAN MEETS THE EYE
Typical Sunset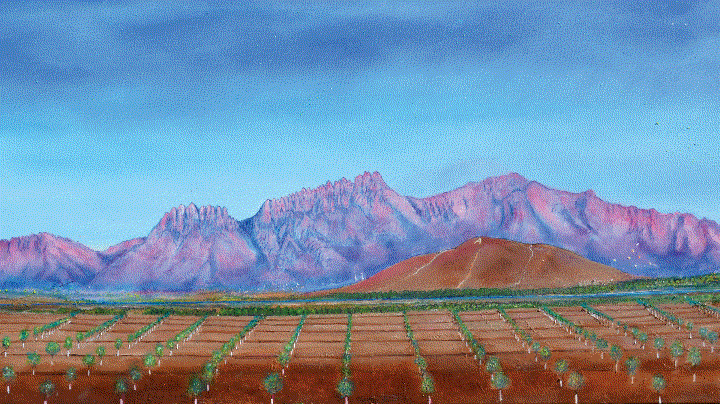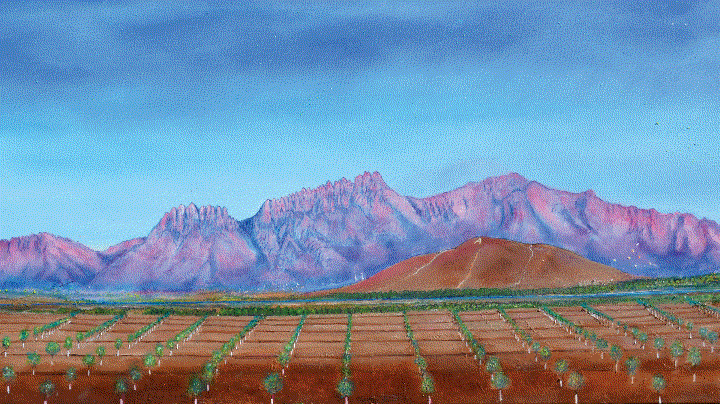 More THAN MEETS THE EYE
Hwy 28 - Spring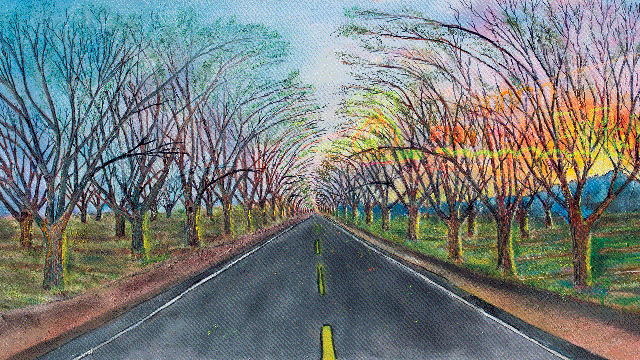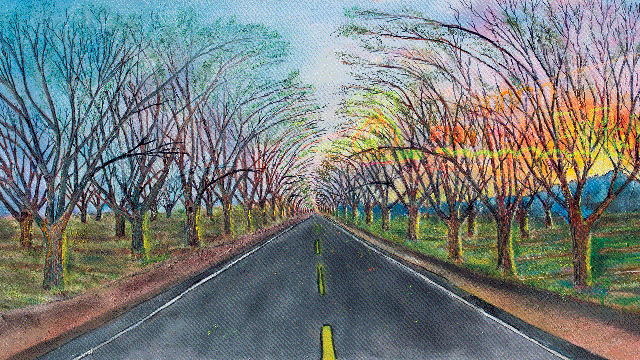 MORE THAN MEETS THE EYE
Hwy 28 - Summer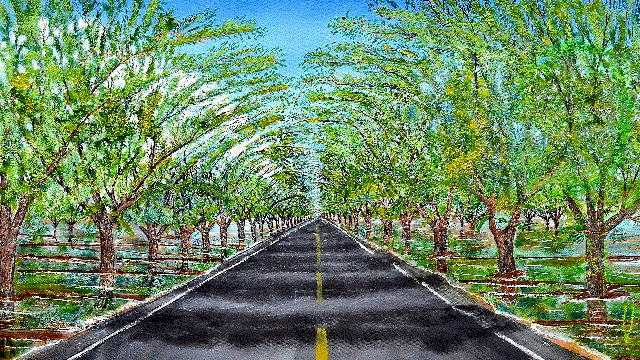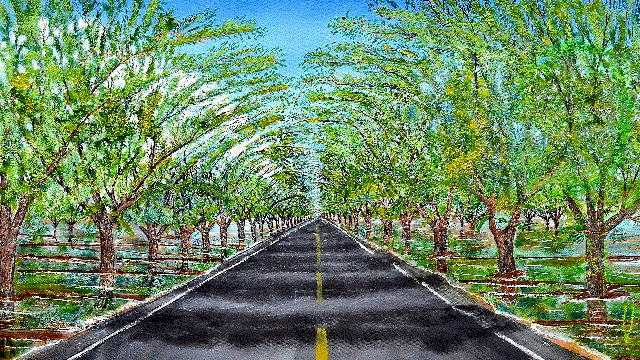 More THAN MEETS THE EYE
Hwy 28 - Fall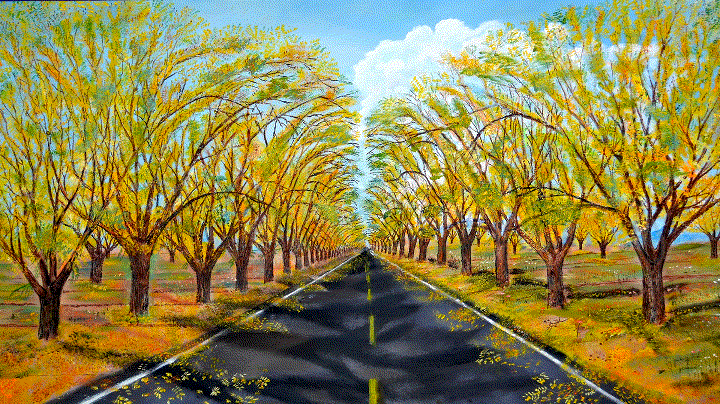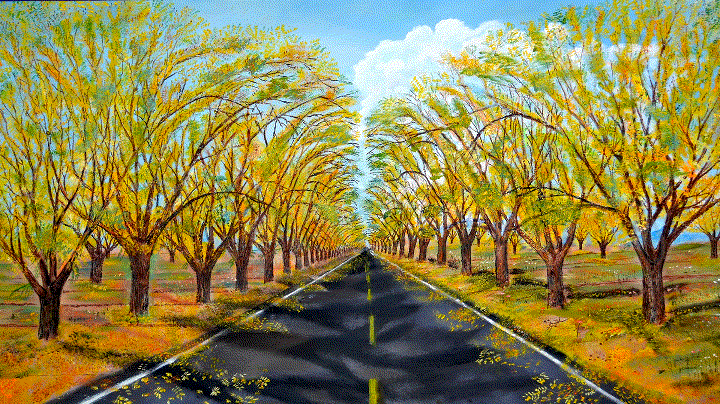 MORE THAN MEETS THE EYE
6th Hole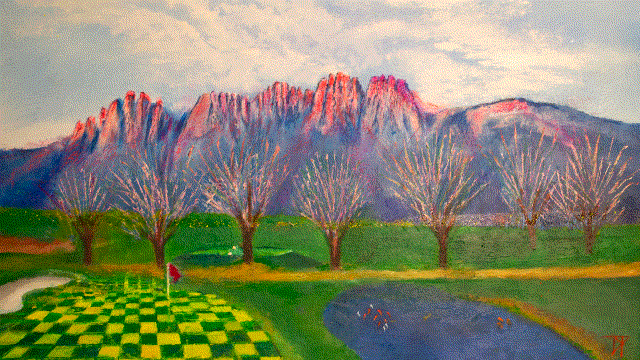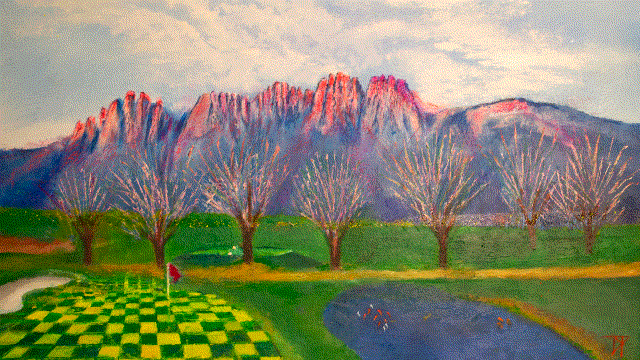 More THAN MEETS THE EYE
Electric Organs